Top 10 Most Beautiful Cities In The World
1.

New York, United States
New York, the business capital of U.S, has one of the most impressive skylines in the world. Currently, there are 237 skyscrapers in New York and most of them located in the Manhattan Island. Among the skyscrapers of New York, the Empire State Building, One World Trade Center and Chrysler building are globally recognizable.
The Statue of Liberty situated on the Liberty Island in New York is one of the most recognizable landmarks in the world. It's regarded as an icon of freedom.
The Central Park in New York City is one of the largest and most beautiful urban parks in the world.  This park covers a vast area of 3.5 square kilometers.Central Park is also the most visited urban park in U.S.
New York has more theatres (420) than any other city in the world.
New York is home to some of the best museums in the world including Metropolitan museum of arts, American museum of natural history, Frick collection and Guggenheim museum.
2.

Singapore City, Singapore
Home to the most expensive standalone casino resort – The Marina Bay Sands. The building cost of this resort estimated at US $5.5 billion. Marina Bay Sands has restaurants, theatres, exhibition centers and a 15000 sq meters casino.
The infinity pool in the 57th storey of Marina Bay Sands of Singapore is the largest infinity pool in the world.
Singapore city has many inspiring green spaces. Garden by the Bay in the downtown of Singapore is the finest example. This fantastic park spread across an area of 101 hectares and houses more than 1 million plants. Singapore botanical garden, East coast park, and MacRitchie reservoir park are other famous parks in Singapore.
Singapore is one of the cleanest cities in the world.
3.Amsterdam ,Netherland
A visit to Amsterdam makes you feel like you are just at home. A diverse group of people live harmoniously in this town. Shopping here is paradise for tourists, and it is the only city that has a floating flower market.
It has magical canals since this city floats on 165 waterways connecting 90 islands which are connected by 1,281 bridges. At night, the bridges look like a fairy tale with small lamps lit around them. This city boasts of the Europe's largest historical city.
4. Paris ,France
Paris is commonly refereed as the city of love and romance for it's a stunning beautiful city. History has it that it was founded in 3rd century BC hence it has a rich history which can be attributed by the presence of numerous art galleries and museums. Two key feature that uplifts the tourism sector in this city is Eiffel towers and the fact that it's a modern home of fashion. Other beautiful attractions found in the city are grand Boulevards, magnificent monuments, Seine and the bridges, epic squares and the list can be endless. For those who are in love take a flight and go to Paris and you will see these romantically beautiful sites with your own eyes and make your date worthwhile.
 5.Rio De Janeiro, Brazil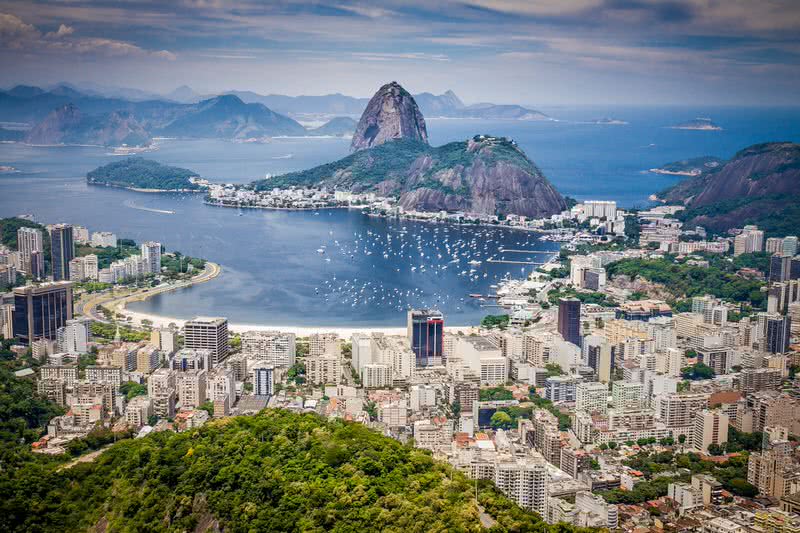 Christ the Redeemer, situated on 700 meters high Corcovado mountain is the most famous attraction of Rio de Janeiro and an icon of Christianity. This 30 meters high, arm stretched statue is one of seven new wonders of the world.
Rio Carnival is the biggest carnival on the planet. This grand festival begins 40 days before Easter and lasts for five days. This festival attracts over 2 million visitors from around the world. More than 200 samba school participate every year in the samba (Brazilian music and dance genre) parade.
With miles of white sand and turquoise blue waters the Copacabana beach of Rio among world's most beautiful beaches.
Covering 12.4 square miles, Tijuca forest one of the largest urban forests in the world. It protects hundreds of plant and animal life. Visitors can hike to park's highest peak Pico da Tijuca (1021 meter tall).
6.Sydney, Australia
Sydney has more than 100 awesome beaches
Home to the architectural marvel – the Sydney Opera House. It's a world heritage site and hosts more than 1500 performances a year.
With hundreds of kilometers of shoreline and iconic buildings, the Sydney Harbour is perhaps the most amazing harbor in the world.
One of the best cities to watch spectacular New Year Eve firework display
On one side Sydney has man made wonders like Opera House. On another side, it's a magical world of nature with dramatic mountains, gorgeous beaches, spectacular gardens and National Parks.
7.Istanbul, Turkey
Istanbul is the only transcontinental city (located on two continents) in the world – Europe and Asia.
Istanbul is a land of architectural wonders. Hagia Sophia is the most famous among them – a former Byzantine church and now a museum. It was built back in the 4th century. Topkapi Palace, Sultan Ahmet imperial mosque, Galata tower and Ephesus are other famous architectural marvels of Istanbul.
It is one of the places to see the most beautiful sunset.
In spring time, visitors could see more than 20 million tulips in bloom.
With more than 4000 shops, Grand Bazaar in Istanbul is one of largest and oldest covered market in the world.
8.Budapest, Hungary
Budapest is a great destination to enjoy the true architectural beauty. The finest example is Buda Castle, a massive 18th-century castle situated on Southern part of castle hill district. It has baroque, middle age and modern architectural styles.
The museum of fine arts in Budapest houses more than 100000 pieces of European origin art works.
The Hungarian parliament located in Budapest is the third largest parliament building in the world. This 268 meters long, 123 meters wide building is the largest building in Hungary. This impressive building is also an excellent example of Neo-gothic architecture.
The Great synagogue in the erzsebetvaros district of Budapest is the largest synagogue in Europe. This stunning 75 meters long, 27 meters wide synagogue displays Moorish, Byzantine, and Romantic architectural styles.
9. Lisbon ,Portugal
The capital city of Portugal is magnificent when it comes to beauty aspect of it. It's known to be one of the most scenic city in the world due to the huge number of beautiful sites within the city. Apart from its beauty its ice caked by the fact that the city is a commercial center having a significance in finance sector, commerce, tourism, education, international trade among others. What makes this city beautiful are its series of hills, picturesque streets, and tiled facades, pastel colored building among many others.it is no wonder the city receives so many tourists.
10. Rome ,Italy
Rome is one of the oldest cities in the world and in addition a beautiful one as well. Its population is more than 2.8 million and takes position four in relation to how large it is if classified amongst other European Union member states cities. Rome is a treasure-trove of monuments amid some of the most gorgeous squares and breathtaking classical architecture buildings in the planet. Some of these areas that make Rome beautiful are Colosseum, the Pantheon, Trajan's forum, Faded Palazzi, charming lanes decorated with flowers, Raphael's tomb, churches, temples, imperial palaces among others. With all these beautiful areas in this magnificent city no wonder is the third most visited country in Europe.